Making Your Website The Best Business Platform
Get Customized Functionality IN CMS DEVELOPMENT , Unmatched Security And Full Ownership.
Content Management System abbreviated CMS helps you manage the content effortlessly. With several choices available, you need to describe the requirements to be able to implement a certain CMS application for your business. We develop completely customized CMS for your business that fulfills the requirements appropriately.
No doubt, available CMS offerings are big assets and can be used with little tweaks to match the needs. But for an effective web solution for complex, sophisticated and high-level business websites, you need a custom solution. This is where WAMPDO can add value to your business with its expert CMS web development services.
We are expert in delivering bespoke content management systems. With our experience of building and deploying the enterprise level websites, we can customize or develop added plug-ins for well-known CMS platforms such as WordPress, Joomla and Drupal. We are good at the configuration of e-commerce content management system and other applications.
What we offer?
Evaluate your existing project or develop a new from scratch
Comprehensive services from design and development to launching and maintenance.
Proven customizing experience
We develop customized Enterprise Content Management Systems (ECMS) according to the needs of your employees and the current workflow. We develop the system like a software for easy digitization of paper content, automating processes, designating roles and collaborating with colleagues. We offer configuration of well-known third-party ECMS, if needed.
Benefits of enterprise CMS tool:
Saves time spent on the tasks which can be done by software
Frees up the time of resources to be utilized in productive tasks
Saves time and money
We build APIs to connect with your content management solution which assist in seamless communication with the other business applications. With the Business Intelligence (BI) and analytics software integration, we enable you to analyze the demographics and conversions factors thus helping you out to streamline the complex work processes.
How it will benefit your business?
Helps in digital marketing of your business
Assists in adding extra features to your website
Easy management facility
Do you already have a CMS application and looking to add latest functionality to it or you need a fresh look, WAMPDO has got you covered. We offer CMS development & customization services that refresh your web application to make it more user friendly and meet the needs of your business. You can easily customize the website later and fulfill the requirements.
How?
A custom CMS developed by our team provides you flexible options to edit the content and images on your website.
Our integrated apps and modules make it a state-of-the-art product for your business.
ADVАNTАGЕЅ OF CMS SYSTEMS
We are the expert team of custom CMS developers who are skilled at creating customized content management systems for the clients which can meet the particular needs of business. Here is how custom CMS development is beneficial for you.
We offer:
Ease of customization
More user friendly
Easy to use
Use latest technology
Memorable user experience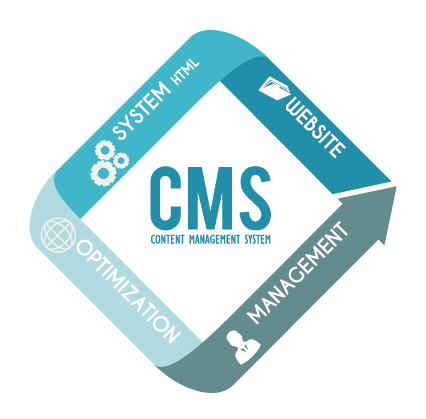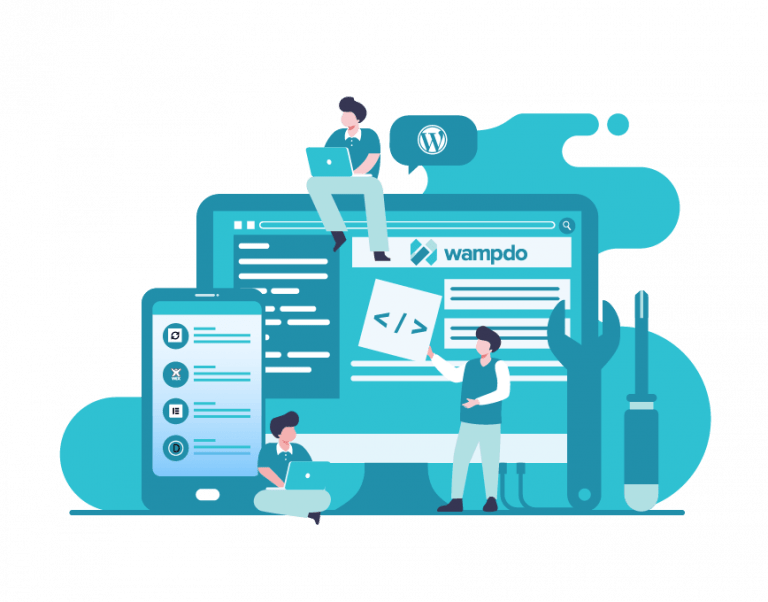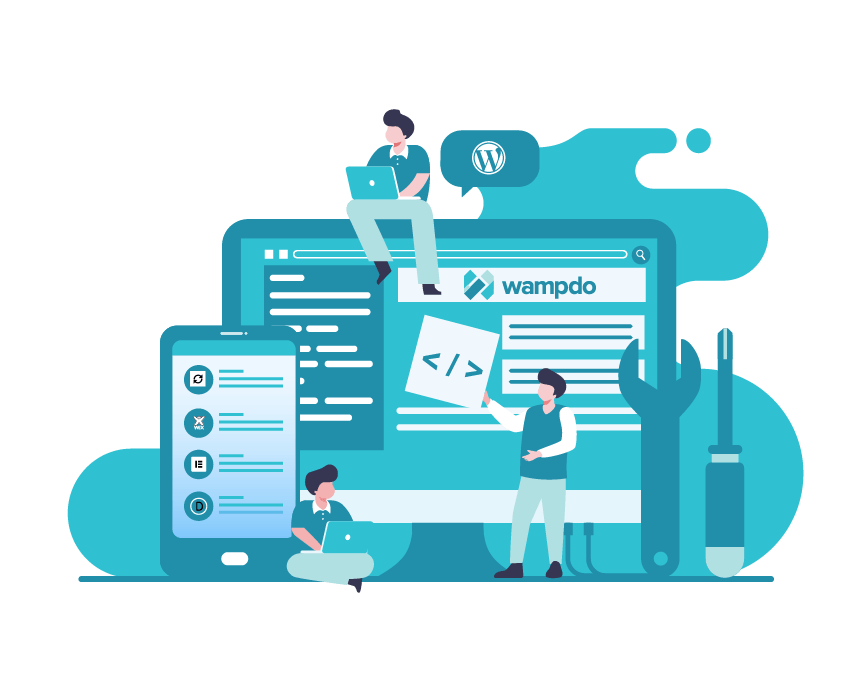 Easy creation and formatting of content
Simplified content management and storage
Facility to assign roles and responsibilities to users
Built-in SEO tools
Effective social media integration
Security features
Our CMS Development Services
We specialize in creating custom built CMS development solutions meeting your specific requirements and delivering world-class results. Be it development from scratch or migration of your website, WAMPDO is available to assist you in all your CMS development requirements. We offer end-to-end services that provide you multiple benefits.
Our team of developers are well-versed with almost every CMS available today and thus are able to build feature-rich and dynamic CMS based websites.
Theme/Extensions Development
Our developers have rich domain expertise in providing custom theme or extension development solutions as per your business requirement.
Connect and engage your customers by integrating popular social media accounts into your website with our social media integration System.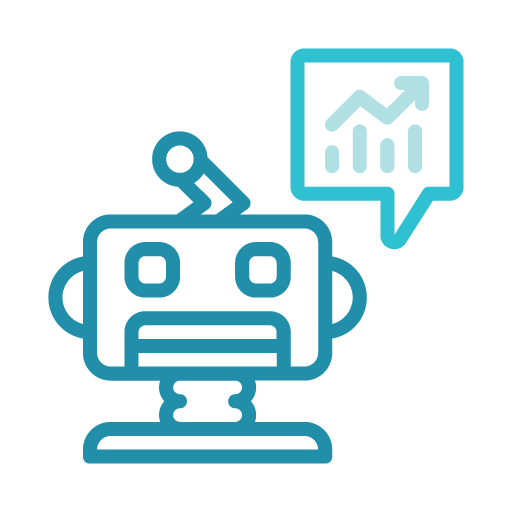 Technology Upgradation Services
Our team of developers are well-versed with almost every CMS available today and thus are able to build feature-rich and dynamic CMS based websites.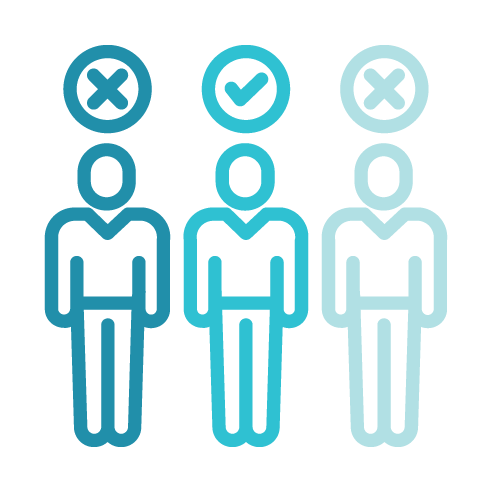 We also provide a dedicated team of expert developers for your CMS development needs. Our developers have an average of 5 years of experience in different CMS technologies.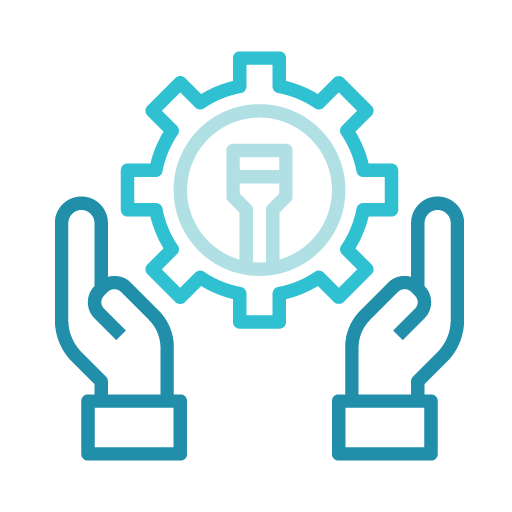 We are not limited to providing only CMS development services but we also cover complete support and maintenance solutions to meet your variegated requirements.
Here's how we approach Custom CMS DEVELOPMENT
We have a standard operating procedure to deliver the CMS development projects in time and up to the client expectation.
KEY FACTORS OF SUCCESSFUL CMS DEVELOPMENT
Easy to use ​
The most important factor while choosing a CMS is the ease of use. We take care not to compromise on the robust features just to make it convenient for the users. We develop a custom software for your brand that is easy to use and understand along with having all the necessary features.
Updates and Maintenance
CMS provides a big opportunity to you to make edit in content, images etc. on the website without involving any expert help. It should be usable by any of your team members, so you don't need to engage a developer or IT expert just to update the site on regular basis.
Customized Applications
CMS platforms come with built-in plug-ins and applications which are used by CMS for various applications. We always use the custom applications which are customizable to fit your needs of the business. It helps in structuring the content according to the contemporary requirements.
Real Time Data
With the advent of Big Data and Artificial Intelligence, processes have become smarter. With the use of technology, we are able to deliver the appropriate content by studying the real time data of your audience. This gives you an opportunity to offer incentives to the shoppers as well
Flexibility
We make sure the platform we develop is flexible and can be operated on various environments. Available CMS platforms are either functional on Linux or Windows. You find hosting limited causing the issues when the use of CMS starts. Therefore, we develop custom software with flexibility of operating system.
Speed
Speed matters for CMS development tools in a variety of ways. It applies on installation, configuration and deployment. After launching phase, a user should be able to load the website quickly. Not all CMS platforms offer this facility hence we develop a customized CMS for your business to meet the needs of timely.
Modern Web Technologies
We always use modern web technologies that in market to built the website for our customers to help them get more business
​Mobile Responsiveness
Our full-service team of WordPress developers in phoenix will work with you to ensure that your custom website meets your branding needs.
Speed Optimized
Time is money, so the speed optimization is necessary in websites as internet is fast so people want their websites to get load in no time. 
LET'S DO YOUR PROJECT TOGETHER
We deliver a content management system which is easy to manage for non-technical persons so you
and your team can update your website in no time. From content to images, be ready to update your website yourself whenever you need with WAMPDO. Get in touch with us now for free consultation and let's get started!